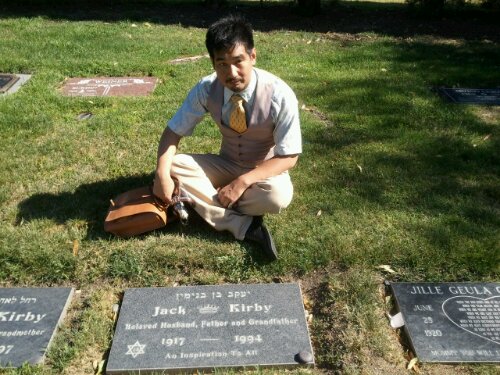 This is me at Jack Kirby's grave. Me and a friend decided to visit one day. We each sipped gin from a flask. I poured a bit on the ground to share. And we said our "thank you"s like the rock star that he is.
If I knew what was his favorite drink was, I would've brought him some… and a cigar.
Thank you Jack. Thank you for all your creations and your artwork and how you've managed to influence the 21st century.
You are one of my great Creative Saints, and I hope to do good work for my King.